nurture. play. grow. learn.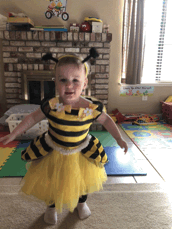 Caterpillars 2 Butterflies child care / preschool is ever vigilant that children are the primary reason we are here. Out of love, we help children to develop respect for themselves and others, to build their self-esteem, and strive to develop their own unique talents and abilities.
We, at Caterpillars 2 Butterflies, celebrate the whole child, family and the community.
We advocate open communication with parents, for they ultimately play the most vital role in their child's intellectual and social development. Parents and teacher share a common priority: providing the best that they possibly can for the child.
Come join our community and watch your Caterpillar flourish into a Butterfly!
Our Program
We structure our early childhood education curriculum around five key elements of development: Social Development, Language & Literacy, Mathematical Skills, Physical Development, and Arts. This is to ensure the growth of the whole child. We remain committed to bringing the highest quality early childhood education and care to our children and their families so that our children will be socially, emotionally, physically and intellectually ready for school.
Who We Are

At Caterpillars 2 Butterflies (C2B), we are passionate about your child's happiness and growth and provide a safe, nurturing environment. We are e

ager to be part of your child's growth and development. We strive to create an atmosphere where they are open to learning and able to make huge leaps in their skills and abilities.